Basement Services

Handyman Services of Hayward

(510) 731-0309
Basement Services Build, Assemble, Insulate, Install, Store & More near Hayward California
Handyman Services Of Hayward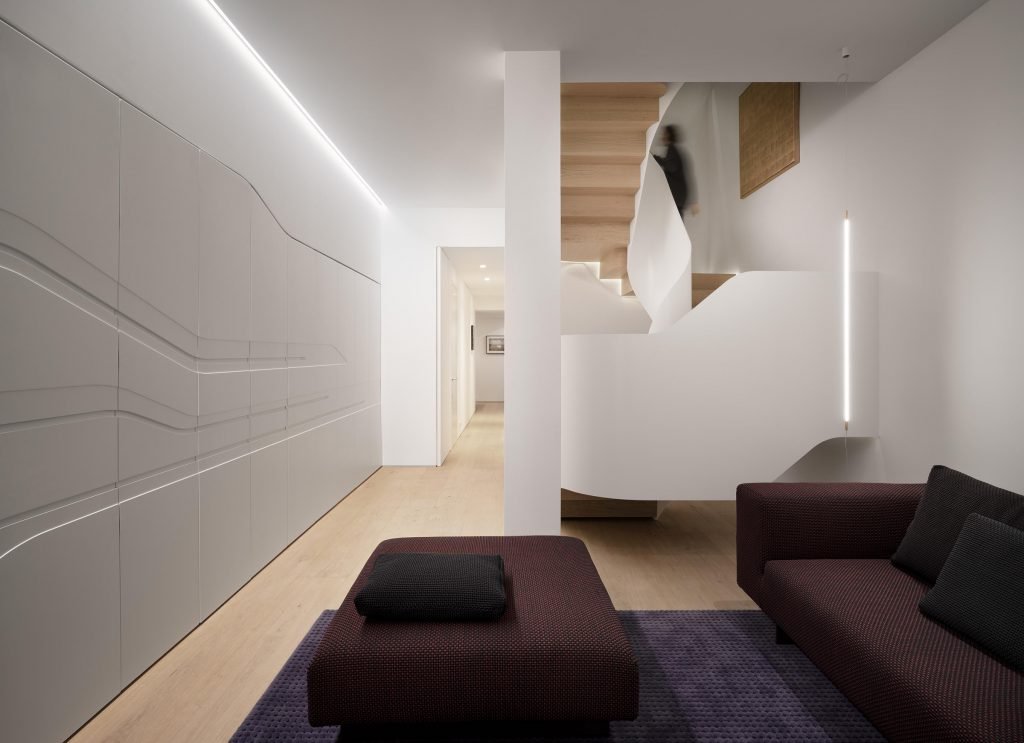 The basement presents an excellent opportunity for entertaining and extra storage space. Whether you need help assembling an entertainment center or building a custom storage unit, your local Handyman Services Of Hayward has the experience to get the job done right-no matter how big or small it may be.
Basement Remodel & Renovation
Your basement may need much more than added storage space and shelving before it is considered a finished living space. Your local Handyman Services Of Hayward can complete any number of projects – flooring, drywall installation, etc. – to help turn your basement into the extra play room or media room that you've always wanted – and desperately need!
Custom Shelving & Bookcases
If your basement seems incomplete, consider adding custom shelves. Custom shelving not only gives you more space to store items and display photos, it gives your basement an elegant finished look and feel. Talk to your local Handyman Services Of Hayward about installing custom shelving and other custom carpentry projects to make your basement a comfortable living space.
Store-bought entertainment centers can be cumbersome and difficult to put together. Our fully-insured professionals are experts at assembling all types of furniture and fixtures. And if you just need help mounting your TV on the basement wall, we can do that, too.
Handrail & Stairs Installation
Give your basement a safe and inviting entryway. Whether you want to replace a steep staircase or simply add a safety rail, Handyman Services Of Hayward can help. All of our home improvement professionals have experience installing, repairing and replacing staircases throughout the home. We're also experienced with installing under-stair storage space.
TV Wall Mount
You found the perfect flat screen TV for your basement. Or maybe you want to create extra space by mounting your existing TV on the wall. Whatever the situation, you'll want to make sure you mount the television according to specifications. You can trust Handyman Services Of Hayward to mount your flat screen television safely and securely—exactly how you want it.
According to the U.S. Dept. of Energy, households can save 20-30% on energy bills by implementing simple home improvements. Your local Handyman Services Of Hayward can insulate your hot water heater to save anywhere from 4-9% in water heating costs. Check out our plumbing services for more information. Please note that plumbing and electrical services are subject to state and local licensing requirements and therefore may not be available at all locations. Contact your local Handyman Services Of Hayward for more information.
Hayward California Basement Services near me
Mountain View, CA Basement Services near me
Los Altos, CA Basement Services near me
Sunnyvale, CA Basement Services near me
Los Altos Hills, CA Basement Services near me
Palo Alto, CA Basement Services near me
Cupertino, CA Basement Services near me
Stanford, CA Basement Services near me
East Palo Alto, CA Basement Services near me
Menlo Park, CA Basement Services near me
Santa Clara, CA Basement Services near me
Saratoga, CA Basement Services near me
Campbell, CA Basement Services near me
Milpitas, CA Basement Services near me
Newark, CA Basement Services near me
Redwood City, CA Basement Services near me
San Jose, CA Basement Services near me
Alameda Basement Services near me
Albany Basement Services near me
American Canyon Basement Services near me
Antioch Basement Services near me
Atherton Basement Services near me
Belmont Basement Services near me
Belvedere Basement Services near me
Benicia Basement Services near me
Berkeley Basement Services near me
Brentwood Basement Services near me
Brisbane Basement Services near me
Burlingame Basement Services near me
Calistoga Basement Services near me
Campbell Basement Services near me
Clayton Basement Services near me
Cloverdale Basement Services near me
Colma Basement Services near me
Concord Basement Services near me
Corte Madera Basement Services near me
Cotati Basement Services near me
Cupertino Basement Services near me
Daly City Basement Services near me
Danville Basement Services near me
Dixon Basement Services near me
Dublin Basement Services near me
East Palo Alto Basement Services near me
El Cerrito Basement Services near me
Emeryville Basement Services near me
Fairfax Basement Services near me
Fairfield Basement Services near me
Foster City Basement Services near me
Fremont Basement Services near me
Gilroy Basement Services near me
Half Moon Bay Basement Services near me
Hayward Basement Services near me
Healdsburg Basement Services near me
Hercules Basement Services near me
Hillsborough Basement Services near me
Lafayette Basement Services near me
Larkspur Basement Services near me
Livermore Basement Services near me
Los Altos Basement Services near me
Los Altos Hills Basement Services near me
Los Gatos Basement Services near me
Martinez Basement Services near me
Menlo Park Basement Services near me
Mill Valley Basement Services near me
Millbrae Basement Services near me
Milpitas Basement Services near me
Monte Sereno Basement Services near me
Moraga Town Basement Services near me
Morgan Hill Basement Services near me
Mountain View Basement Services near me
Napa Basement Services near me
Newark Basement Services near me
Novato Basement Services near me
Oakland Basement Services near me
Oakley Basement Services near me
Orinda Basement Services near me
Pacifica Basement Services near me
Palo Alto Basement Services near me
Petaluma Basement Services near me
Piedmont Basement Services near me
Pinole Basement Services near me
Pittsburg Basement Services near me
Pleasant Hill Basement Services near me
Pleasanton Basement Services near me
Portola Valley Basement Services near me
Redwood City Basement Services near me
Richmond Basement Services near me
Rio Vista Basement Services near me
Rohnert Park Basement Services near me
Helena Basement Services near me
San Anselmo Basement Services near me
San Bruno Basement Services near me
San Carlos Basement Services near me
San Francisco Basement Services near me
San Jose Basement Services near me
San Leandro Basement Services near me
San Mateo Basement Services near me
San Pablo Basement Services near me
San Rafael Basement Services near me
San Ramon Basement Services near me
Santa Clara Basement Services near me
Santa Rosa Basement Services near me
Saratoga Basement Services near me
Sausalito Basement Services near me
Sebastopol Basement Services near me
Sonoma Basement Services near me
South San Francisco Basement Services near me
Suisun City Basement Services near me
Sunnyvale Basement Services near me
Tiburon Basement Services near me
Town Basement Services near me
Union City Basement Services near me
Vacaville Basement Services near me
Vallejo Basement Services near me
Walnut Creek Basement Services near me
Windsor Basement Services near me
Woodside Basement Services near me
Yountville Basement Services near me